In 1662, King Charles II granted the colony of Connecticut a charter. The charter included all the lands from Conn. to the Pacific Ocean. In 1786, Conn. gave to the newly established United States Government all it's western charter lands except for the land bordering Lake Erie in the territory of what was later to become northern Ohio. This strip was known as the Western Reserve of Connecticut and covered 3,667,000 acres. In 1800, Connecticut and the United States Government agreed to attach the land to the Ohio territory. Ohio, (an Iroquois Indian word meaning "something great"), became the 17th state in the Union in 1803.
(Please click on the below "address" for a second more detailed map of the Reserve.)
http://www.davidrumsey.com/luna/servlet/detail/RUMSEY~8~1~288~30103:Map-Of-The-Western-Reserve-Includin#
The Museum has made every attempt to record the farm, township, county and families of the equipment, artifacts, furniture and tools donated to the Museum. We have "collected" 150+ farms in 13 counties in N. Ohio. We have tried to record at least a paragraph or two about each farm including who founded it, the families who lived there and what is the current "use" of that land – sadly far too often development. We also try to record a story or two about life on each farm. Every family has several stories that are fondly remembered and, even though sometimes seemingly small, helps to bind families together thru the generations. In saving these many stories, we haven't wanted to tell the history of just one farm, but rather save a "blended" story of general farm life in the region. Sitting and talking with usually the last of the Elders in the family who lived on their land and cared for it has proven to be one of the most rewarding (and at times emotional) aspects of our efforts.
This has proven to be a massive endeavor and we certainly
need help with interviewing, record keeping and typing. This collecting of oral histories is very time critical, as many of the last of the farmers from this area pass away. As time permits or volunteers help, we will post various of the collected stories on this page.
ZALENKA FARM-RED CORN STORY
We sell pumpkins here at Stone Garden Farm every October. One Saturday an older gentleman stopped by with his family for some cider and apples. Standing in the Gen'l Store, he saw a table full of indian corn. Among the many colored varieties of corn were a few shiny dark red ears. He paused and seemed to almost travel back in time. He started talking about how, long ago in his youth, his uncle had a farm in a nearby town. He told his several assembled grandchildren, gathered in a circle around him, a story about when he was just their age. His whole family would go spend every fall on the farm to help with the harvest. When all the corn was cut and shocked, the kids would sit in a big circle in the field and peel the shucks from the ears. Every so often someone would find a red ear of corn, and a shout would go up. The "lucky" finder, if a boy, would have to go kiss all the girls and, if a girl, kiss all the boys. It was a family tradition long since passed -and until that moment almost forgotten. When they left that day, they took with them another family memory – and a red ear of corn. In the 1930's, the Zalenka family had a farm near Nelson's Ledges, which is near Hiram, Oh. in Portage Co. Every fall the threshing machines would come to the neighborhood to pick the grain and cut, bind and stack the corn. It was then up to each farm family to pull the ears of corn from the stalks. For the Zalenka's, this "work" became family tradition. As Mr. Zalenka left my farm that Saturday, he said, "It was great fun–but some years not enough red ears of corn were found."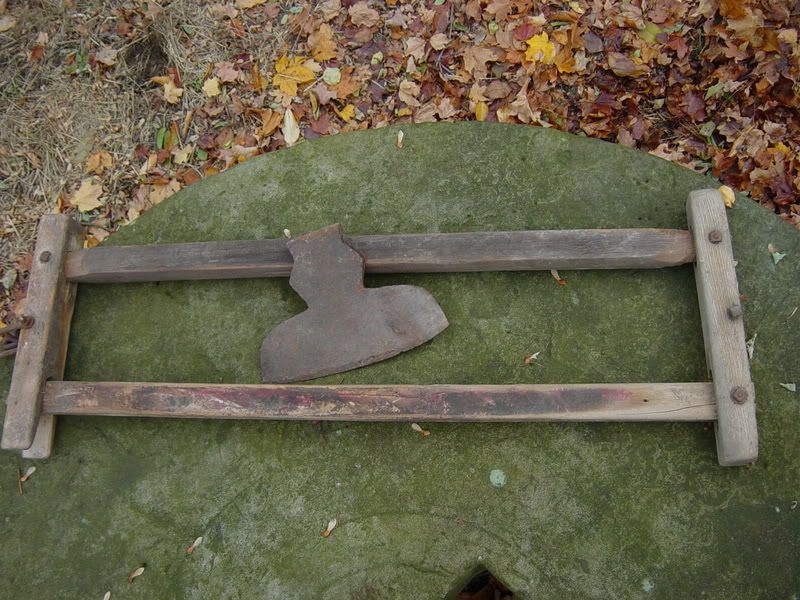 HOYLE FARM – A TRADITION OF SERVICE
The Hoyle Farm, in Berlin Twp., Mahoning County, has been in the Hoyle family since 1833. Richard is the fifth generation of his family to own the farm, which may someday pass to his grandson, Jared, who also presently lives on the homestead with his parents, William and Shawna. The farm has 72 acres. with 52 tillable, 8 wooded and 12 pasture. Turkey Broth Creek passes thru the pasture. The barn, called a Yankee Barn, was about 80 ft. x 40 ft. There were 12 milk stanchions and four rooms used for 2 horses, 1 bull and several young heifers. The barn did not have electricity but water was pumped into a concrete storage tank in the barn, using a gasoline engine. The cows were milked by hand. A new house was built in 1885, replacing the original log cabin, and still serves the family well. The farming was done with horses until 1948 when Charles purchased a new 1948 Ford 8n tractor. Charles kept the horses, Bill and Dick, for another year, believing the tractor could not do some jobs on the farm. When the Ford proved capable, the horses were sadly sold. The barn was damaged in a wind storm in1999, and taken down. A new equipment building for the tractors was built. Parts of the old barn became a new out building at a nearby neighbors. Peter served as Berlin Township Trustee 1833. Son, Amos, was Berlin Township Treasurer. Amos' son, Charles, was trustee in the 1920s, '30s and '40s, and his son, Ivan, was trustee from 1980 through 2005. After the passing of the barn, the family donated a broad axe found in the barn and several milk stanchions to the museum. Would that more families made it possible for farms to remain in the family.
RIPLEY FARM – FALLING ON THE COWS
Elton and Fern Ripley moved to the farm in 1917. (It had been built in 1903 along East Ave. in Tallmadge, Sum. Co. by Mr Ophfer.) Their son, Bob, who still lives on the farm, was born in the house in 1923. The family milked up to 150 Holstein cows at a time from 1915-1975. They sold the milk to Akron Milk Producers, who delivered it to various milk plants. The Ripley's generally had one or two hired men. In the late '30s and early '40s, the men worked 16 hour days for meals, a place to sleep and $40. a month. When Bob was 4 years old (in 1927), he fell thru a trapdoor in the floor of the barn that was used to throw straw down to the cows. He landed on his back on several of the Holsteins and, "scared the hell out of the cows." One of the hired men ran and saved him from being stepped on and crushed. He only got two little cuts on the back of his head. Bob still remembers that fall every time he goes in the barn. Several years later when he graduated from high school, Bob received a "farmer deferment", from W.W. II. The family kept 2 or 3 brood sows and a few hogs to butcher for the family. They always raised up to 25 acres of potatoes, which they sold at the house in 25 lb. and 50 lb. bags, from 1930 to 2003. They sold some eggs in the '30s and '40s. They always used Oliver tractors and equipment bought at Leppo's in Tallmadge. Bob makes 60 acres of hay a year to sell to local horse people, "but there's no money in hay anymore if you do it right, fertilizer's too expensive." The original barn and out buildings are in disrepair. Bob built two new barns in the '70s. Realtors come by often, offering to buy the farm for development. The Museum's collection includes a platform scale, once used to weigh potatoes and grain, from the Ripley's Farm.
GARDNER FARM-THE GREAT DEPRESSION
The 150 acre Gardner farm was deep in the hills, a mile and a half off the road. In the '30s, the family barely knew the Great Depression was happening. They had no electricity, no radio and only the occasional newspaper. They put up their own food, had livestock, chickens and milk cows and were so far in the woods they never had tramps looking for work. The only time they heard much about about the "troubles" was when their "poor" city cousins would stop by to visit. They were prosperous enough to have a pick-up truck. Jr. wanted to drive, but wasn't old enough. One day he caught  his cousin smoking. He said he would tell if she didn't take him out driving. Of course she didn't drive either, bur since she was older she took him out — and they wrecked the truck. There was lots of trouble that night when they got home.
In the 1950's, the family built a house "up front", near the road, so they could get electricity. The farm continues in the family, divided between 5 brothers. They have bought the surrounding farms and hope that someone from the next generation will keep farming. Still today, 2006, some in the family plan on moving "home" if anything really bad happens, like maybe another depression or something worse.
FARM VETERINARIAN STORY-THE HORSE IN THE HAYLOFT
A rather distingished looking gentleman stopped by the museum one Sunday. After looking around for awhile he paused to talk while his family continued their tour. He introduced himself, saying he was Jack Wilt and had been a Portage County area veterinarian when he was younger. Many years ago a veterinarian friend of his had called to tell him about a recent emergency veterinary call he had gotten. The friend was just sitting down to dinner when the phone ran. It was a local farmer named John, who had a horse that was foundering. The vet told him he had to keep the horse upright because if it rolled over it could twist up it's insides and die. He told the farmer to push the horse up and keep it in position by putting bales of hay on either side of it. "Well," the farmer replied, "I make loose hay not baled." The veterinarian asked if John had hay forks to lift the hay into the loft and said, "Pass a couple of ropes from the hooks around the horse and use the hooks to lift the horse so it's hooves just touch the ground. I'll be over as soon as I eat."
When the veterinarian arrived at the farm, there was no horse in the barn yard - no horse in the stalls. Then overhead he heard a racket. He ran upstairs and there in the very top of the barn was the horse in the hay loft. Turned out when the farmer got the horse all tied up and ready to lift, he put his nephew from the city on the old tractor. John said to the city boy, "when I whistle once, pull the tractor forward to pull the hay fork rope and lift the horse. When I whistle a second time, stop." The boy started forward but in all the noise, he never heard the second call. The horse ended up pulled all the way up into the hayloft, and there was no way down. The farmer spent the next several hours carrying, lifting, positioning and nailing beams into place so they could hang a block and tackle to get the horse back down on the ground.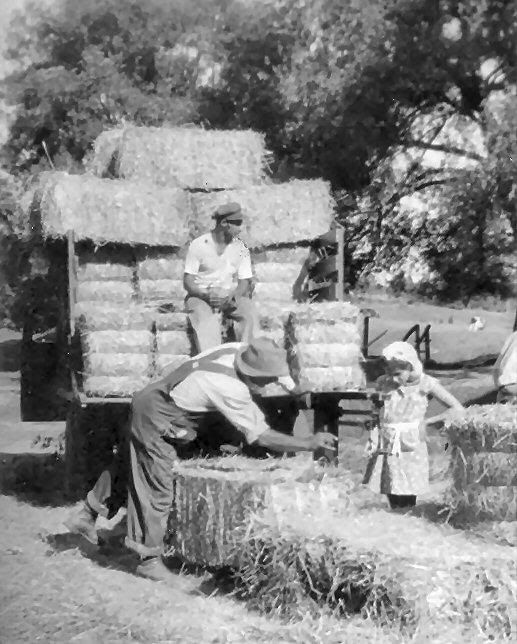 NEMER FARM:IMMIGRANTS FROM LEBANON
Sam and Asma Nemer lived on their farm on Everett Road in Bath, Summit County, from 1915 to 1945. At the time they were among the only farmers in America from the Middle East. The farm had very rich soil, good flat fields and plenty of water from the North Fork Creek, which traversed it. The picture above was taken about 1938. Sam (1888-1981), in hat and overalls, daughter Louise, (b. 1927), and son Abid, (a.k.a. Doy), (b.1917), are loading straw onto a truck. In the background the trees that still grow along the creek can be seen, and the milk cows. The family moved to a smaller  farm nearby on Cleveland-Massillon Road in Bath. Sam brought a rare type of cucumber seed from Lebanon, among the few things they could bring to their new home in the U.S. Sam's decendants continue the family tradition by growing the cucumbers every year and saving the seeds for the next year's crop.
The Everett Road farm was eventually sold to Mr. Firestone, who added it to his 2000 acre estate. He had the buildings razed and used his lands for yearly fox hunts with all the riders wearing "proper" English attire.
The last farming activity was hay making in the late 1980's by Jim Fry with the permission of Beefy Swainhart, the Firestone farm manager. The steel wheeled manure spreader the Nemers used on both farms is now in the Museum's collection.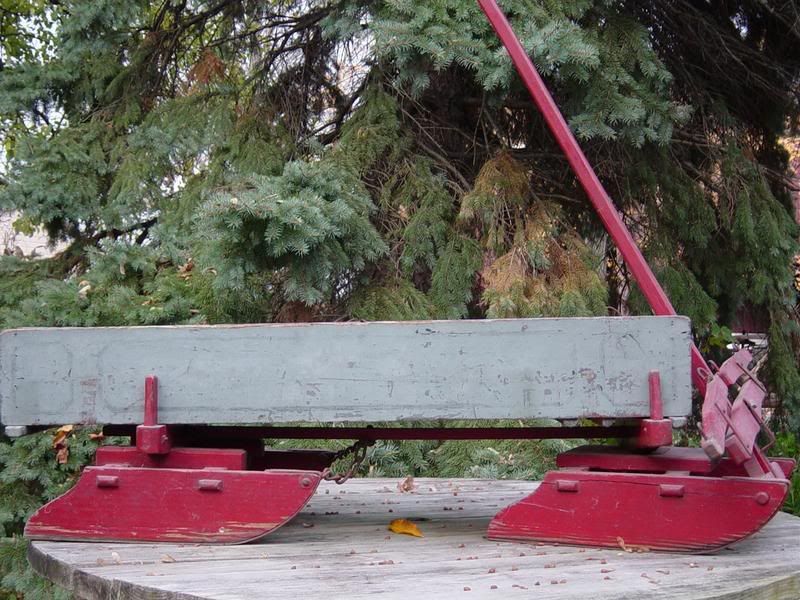 PORTER FARM-A HISTORY by Elinor Porter Swiger
The Louie C. Porter dairy farm, a 106 acre property, was a little over a mile north of the Village of Richfield, on Rt. 176. The original home and barn remain more or less intact, but over the years after Louie sold the farm in 1945 most of the land was sold off, except for about 8 acres adjacent to the farm buildings.
Louis Charles Porter, born in 1892, grew up on a farm in North Royalton. He dropped out of high school after two years to take a job helping to build what is now Route 3 in order to earn money to buy his own farm. In 1918, Louie married Mary Isabelle Shank of Hinckley. Shortly thereafter, more than 80 years ago, he brought his bride to the farm he had purchased in Richfield.
Louis thought "modern" even then. The house was built with indoor plumbing and a full bathroom upstairs which was unusual for farms of that era. An outhouse was built, however, for the use of those working outside. Louis wanted electricity too. At that time, electricity wasn't available on that road, so Louis paid to have a line installed down to his farm. He did this completely on his own because he was unable to persuade the neighbors to contribute then.
For all the years until he sold the farm, he kept cows and shipped milk to a local dairy. We had a milk house which a big vat which had to be filled with cold water to keep the cans of milk from the night milking cold untill morning pickup. An electric pump was used for this operation. However, we often had bad storms that blew down trees and the electricity was out for hours, or even days. Louis solved this by adding an auxiliary gas engine.
Most of Louis's dairy cows were registered Holsteins. When I was old enough to draw well, I prepared sketches of the cows to show the black and white markings required for registrations of each cow with the Association in Vermont. He spent lots of time trading to upgrade the herd. We always had a good team of horses, a number of pigs, and chickens for eggs. He hated the chickens which he said were the dirtiest creatures: he thought pigs were far cleaner.
My dad was a big advocate of crop rotation. We always grew corn, wheat, oats or barley and hay, but not in the same fields in successive years. We had an orchard with all kinds of fruit trees and a huge garden. When I grew older, I sold tomatoes and sweet corn at a roadside stand on Rte.176 to the "city folks"out for Sunday drives. When my mom was ill and after she died in 1940, we had hired help in the house. But in later years, it fell to my sister Marilyn and me to do the canning of all this produce.
We often had hired men and some who lived with us were colorful charactors. One guy named Eli won big on the Irish sweepstakes and left us to open a bar in Akron. When WW II began, Cliff, an imigrant worker, happily gave us the "inside scoop" about Europe. I was studying geography then and when I mentioned "Yugoslavia" he would correct me, saying it was Croatia & Serbia, not Yugoslavia.
The Porter farm was located just north of the highest point in Summit County which had an airline beacon. Every so often, there was excitement when some plane in trouble would land in the farm fields. We always hollered "crash" (even if they had only run out of gas), and we kids  sped over to see it. In 1943, my dad paid $5.00 for my sister and I and a friend to take a plane ride. (He didn't go with us that day, and never flew even when I pestered him to fly to my wedding in Wash. D.C. years later in 1955.) As kids, we watched the Akron-Cleveland mail plane go over regularly, sometimes barely over the tops of the trees on the adjacent Lyons farm.
We spent many hours on the Lyons farm, playing with the younger girls, Rita and Virginia. In summer, we "camped" in a shed that had been built for a never used chicken house. In summer, we spent a week there, on bunk beds we built, and cooking outside on a grate over a small pit. Our food was special "store-bought" items like canned spaghetti and bakery bread. We thought this a treat and so much better than the home cooking we were used to. On this week we pretended to be far away. I didn't speak to anyone when I snuck back to our house each day to practice piano. We were mad if we saw my dad checking up on us at night. The Lyons family also provided us with fun in the Spring when they tapped maple trees and we went to the sugarhouse in the woods to watch the sap boiling.
My dad used to joke about how wrong people were who said a farmer could rest in Winter. He always had to milk the cows night and morning and, in Winter, he spent long hours working to keep all of the farm equipment in shape. There was alot of it. We had plows, corn planters, mowers for the hay, tedders to turn the mown hay for drying, cultipackers for breaking up the plowed soil, and cultivators to keep the weeds down in the corn fields. Also, we had wagons and wheelbarrows  and a grind stone to sharpen blades. To our dismay, we kids had to mow our huge lawn with a hand mower.
Before combines, a threshing machine separated the grain, which was fed into bags, and the chaff, which was blown out to make a giant stack in the farmyard to be used for bedding for the cows and horses in the barn. When grain was ripe, the threshing machine owned by the Foote family would come to our farm and all the neighbors came to help. (The Footes lived in Richfield next door to the Hand family, a fact once published in Ripley's "Believe It Or Not".) In the Fall, before cornpicking macines, the ears of corn were shucked and the remaining stalks tied in standing bundles. Later, these bundles were loaded onto horse-drawn wagons and driven to the barn where they were fed into a machine that chopped them into silage and shot them up a giant pipe into our tall silo. In Winter, we climbed up into the silo to throw the silage down the chute to feed to the cows.
We kids did lots of farm chores, including feeding the animals, but we were not allowed to milk cows as my dad didn't think girls should do this. We didn't ride our work horses but we often had to drive the team pulling wagons loaded with hay or corn shocks. This terrified me as I was scared of huge beasts. My dad did not like "old nags" so he bought lively horses. He got one team from South Dakota that he prized even though there were some runaways. One time my dad and a big Polish hired man named Vic were driving an empty wagon on Rt. 176 to a nearby farm when a speeding auto crashed into the back of the wagon, breaking it up and sending Vic to the pavement. My dad hung on to the reins standing atop the axle and front wheels until they came to rest in a nearby field. By some miracle, neither my dad, Vic or the horses were seriously injured.
We always rode the school bus up to Richfield School on Route 303. In those days, there was a first bus and a second bus, that I think alternated each year. When we were on second bus, we had to wait after school about 45 minutes, time we used to hone our ping-pong skills. Part of our route was a very bumpy dirt road called "Mad Anthony Lane" named (I guess) for the general in the French & Indian war. It was on the line between Summit and Cuyahoga counties, and ran east of Route 176 to Alger Road.
When I was a senior at Richfield High School in December of 1944, we had a really huge snowstorm. My dad hitched the team to a sleigh and we drove up to the village on Rt 176. We had some very bad snow storms when I was growing up in Richfield, but that is the only time I remember riding up the town center that way. When we were quite small, we had a hand built sled with sides that we could ride in as toddlers. It could be pulled by a sturdy person. Also there was an attachment to hitch it up to a pair of strong animals. Years later, my dad cleaned it up and sent it to us when we were living in New York so we could give his three little grandsons rides in it when it snowed. In 2002, I sent it to Jim Fry to add to his collection of old farm materials.
PLISKA/POVOLNY FARM-JULY 4TH TRADITION
Charles & Steffani Povolny and, later, their daughter Helen and her husband Victor farmed 42 acres on Wyatt Rd. Broadview Hts., Cuyahoga Co. from 1912 to 1958. Victor's brother-in-law, Milo Pavone, farmed 52 acres next door.
Every July 4th, it was family tradition to make hay on both farms and store it in the Pliska barn. They used a dump rake to make rows of hay then put it in a pile and used pitch forks to throw hay on wagon. They then drove the wagon to the barn and used an overhead hay fork to load the hay in the mow. They used their horses, Baby, a large chestnut Belgium, and Dick, a smaller brown horse, from 1946 until 1954 on the farm. When they were hitched together pulling equipment, Dick liked to lay back and not pull equally.
On the two farms, they raised 200 chickens, 100 ducks, 24+ rabbits, pigs, bees and 4 Guernsey dairy cows. They planted 6 acres of oats, 6 acres of corn, 4 acs. of wheat and potatos. They sold butter, milk and buttermilk on Fridays. Victor pressed 30 bushels of apples every Fall.
The family bought a new Ford Orchard Tractor in 1948. It was still used by Victor in 2001. The family quit farming in 1958. The south section of the farm, with the barn on it, was rented out. The barn burned down in 1960. Most of the farm has been sold off for "suburbs" houses. Victor lives alone on the remaining 4 acres. He was thinking of moving to a condo fairly soon at this writing in 2002. He donated, to the museum, a number of items including the pictured cider press he had made so much cider with.
WILSON (GIRMAN) FARM-WANDERLUST?
James and Mallie Wilson moved to the Richfield area in early 1900's from Virginia. They rented several dairy farms including the Garman Farm at 2835 Southern Rd. Richfield Twp. in 1910. They moved to a Hawkins Rd. farm in 1911. Then moved to "Osborn" farm, which had a big red barn, north of the cemetary on Hametown Rd. in 1912.p>The family bought their own 84 acre dairy and fruit farm on Parker Rd. in Hinckley Twp. Medina Co. in April 1914. The roads in the area were still dirt at that time, so the children walked across the fields when the roads were muddy to get the mail at Bucks Corners at Medina Line Rd. & Hawkins Rd.
In 1948, James and Mallie's daughter, Eva, married John Girman and they built their house on one acre of the farm at 1927 Parker Rd. John dug the basement of the house with a horse drawn slip scrapper, (donated to the museum) and built the brick house himself.
James decided to sell the farm in 1949 because the land was too hilly and had ledges. The family moved to another farm in western Medina County. The Parker Rd. barn was torn down in 1980 and Eva remained on the remnant of the farm until 2005. Among the many items donated to the museum by Mrs. Girman is the pictured grain grinder pictured above. It was used for many years on the farm to grind corn and wheat.
GLENN GRIFFIN FARM:A MISSED OPPORTUNITY
Glenn's parents bought the 160 acre farm, located on Avon Lake Road in Litchfield, Medina County, in 1932. Glenn took over in 1954, shortly after he married Emily. They remained married for 48 1/2 years until her passing in 1992 of a heart attack.On the farm, they started out having 49 Jersey & Guernsey milk cows and later raised up to 500 mixed breed pigs at a time. They went broke in 1982 and sold off all but 42 acres of the farm. Glenn cut & sold firewood from 1982 till 2001, when he was 78 years old.I stopped several times to talk to Glenn, He was a really nice, old time farmer with lots of stories to tell. I was also especially interested in collecting a belt drive, stationary hay baler he had parked in a field. I did get several water pumps from him. And he gave me the last piece of equipment he had from his father's first farm in Lorain County. His dad had been a "flat land" farmer there and used the (donated) horse drawn, ditch maker to make field swails for drainage. I figured Glenn was in good health for his age and I would have time to really sit down with him to record his stories. But, I got unexpectedly occupied with saving a saw mill, so I sent him a letter saying I was held up for a few days, but would stop by soon.I was loading a large piece of equipment at the mill one evening when the Medina Police showed up. They had found my letter and wanted to know my connection to Glenn. Someone had broken into his house and shot and killed him as he sat in his easy chair. He apparently had a fair amount of money in the house in case he ever went broke again.I think of Glenn often. I really liked him – he was a good guy and very interesting. I will always regret that I lost the opportunity to spend more time with him and record more of his story.Shortly after Glenn's passing, his farm was sold. His house and barn and piles of firewood and equipment were reportedly all shoved into a pile and trucked away to a landfill. I've driven past a few times since and you would never know a family had spent a lifetime living and farming there.
SZUDLO FARM:THE GREATEST PLACE TO GROW UP – as told by Josephine Davis Stanley and Sophie Szudlo moved from Cleveland to the farm on Snowville Road in Brecksville, Cuyahoga County, in the 1920's. They moved, in part, because the two older boys were playing hooky from school. They raised their 8 children on the 32 acre farm overlooking the Cuyahoga River Valley. Josephine was born in the house. They kept 2 to 4 Jersey dairy cows, two Quarter horses to pull their wagons and 100 or so Rhode Island Red chickens. They ate chicken every Sunday and sold some eggs.During the Depression, they gave away lots of vegetables and eggs to relatives in Cleveland. In the 40's, they got a Farmall Tractor on steel wheels.(Josephine paused as she talked about growing up and said, "This is hard to talk about because I was raised private," but she continued…)They had 15 to 18 fruit trees, apples, pears, and lots and lots of grapes–mostly to make wine for Stanley. They kept a garden and grew tomatoes by digging a deep hole, put in a layer of manure, then dirt, then planted the tomatos. "They grew like a jungle." They liked Rutgers and Marglobe and always saved seeds. And she continued to save them every year into the late 1990's. They family bought plants from some people who raised them in the town of Boston. They bought most of their seed and feed from a traveling salesman from Medina Farmers Exchange. They got meat and bread and groceries delivered by Mr. English from Richfield. A traveling salesman from Watkins Products delivered tea and spices.The family raised oats and corn and a traveling combine harvested the oats. The basement was filled with potatos to last all year. Sugar, flour and baking powder were the only things bought at the store. They raised everything else.The farm was purchased by the National Park Service in 1980. Josephine's sister lived in the house until 1998. The house has been empty since (as of 2001). The house and outbuildings are still standing. The barn is gone. The farm is scheduled, by the N.P.S., to be restored and put into the farm lease program. Josephine continues to be upset that the government took away their farm, let it deteriorate for 20 yrs. and now wants to let somebody else farm it. "The original farm families of the Valley should have been left alone to continue farming."Josephine ended her story by saying her farm, "was the greatest place to grow up. There were fields, woods, a spring and a stream and fish in the pond. We would go mushroom picking for pinkies and stumpies. Of course there was work to do, especially hay making, but there was NO work on Sundays. For fun, we kids would walk down to the Cuyahoga River for fishing and hunting and to look for arrow heads."
FRASE.FARM.-.TEARS.AT.THE.END.OF.FARM –The Frase Farm was one of the first farms I "collected". It's one I'll never forget. Grangerburg is a small village in Medina County. There's a very nice white clapboard church, the Historical Society has a small and quite interesting museum and book collection and across the way is an old, old building that still has a blacksmith sign painted on the false front. A close friend almost bought a "century" home there. It's one of those places with good memories and associations. A place where it's easy to imagine buggies being the only form of travel. And where birds singing, the church bell peeling, ring of a hammer on anvil and the rattle of harness as wagons' steel rimmed wheels roll along the dirt of Granger Road are the only sounds. I met Mr. Frase on one of my visits there. He was getting on in years, still had his equipment in good repair, but wasn't able to farm anymore. He worried that when he was gone, the tools he had used and cared for for so long, would just be hauled away for scrap. He wanted me to take them to the museum. The morning I arrived with truck and trailer, Mr. Frase was waiting. He hadn't slept all night and had tears in his eyes that morning. He wanted his equipment kept safe after his passing, but he knew that by letting it go, his life on the land was over. I've run into a number of farmers who felt that way. Love of land and place and life. Love of work and even the tools they used. And so many family memories of raising generations of children and of raising and caring for their animals. The pictured fanning mill has been converted to be run by electric motor. Mr. Frase, in his later years, wanted to continue cleaning the grain he raised, but as he slowed down it became harder for him to turn the handle by hand.
HIGHJACK.FARM.-.STAY.OUT.OF.THE.SUN The Highjack Farm was located on Hawkins Rd. in Richfield, Summit Co. The family lived in Cleveland. Son, Frank, was struck by a street car and had a steel plate put in his head. It caused him "personality problems", so his dad bought the farm in Richfield to get him out of the city. The house was in front with a long driveway going back to an English post & beam barn, approx. 30′x30′. The barn had several milk stanchions and stalls for horses. An oat crib, tool shed and chicken coop were to the left of the drive. There was pasture to the east of the barn, a hay field to the north. In back of farm, to the north, was woods and a shallow ravine. When the farm was built in approx. 1840, trees were cut in the woods and milled for lumber for the buildings. When Frank was out in the field making hay on especially hot days, the hot sun would heat up his plate and it would make him crabby and upset. His dad would have to send him to sit in the shade. When Frank was old, neighbors remember seeing him often walking to West Center (Richfield) to the local bar. He liked to cut through the woods at the back of the Eastwood Farm on his way. His walk home often took considerably longer. Frank was generally known by his nickname, Funka. After Frank's passing, the farm was left empty. Some furniture was left in the house, including an old radio which was later given to the Richfield Historical Society. The house was dismantled and moved on hay wagons pulled by tractor to the Museum. It was re-esembled as a 22′x32′ 2 story addition to the museum's original house. Highjack House was 140 years old when moved in the early 1980's. The oat crib was jacked up and put on 2 telephone poles for skids and pulled down Hawkins Rd to Southern. It was converted into a cabin and is used for visitors to the museum. The pictured closet is in the living room of the main museum house. The boards are poplar wood sawed from trees at least 100 years old when cut. The house was 160, making these boards approx. 260 years old. Living trees from long before "whites" moved into this area. I've often wondered if some Delaware, Seneca or Erie might have passed by that tree. Maybe even leaned against it to rest awhile.
PETER.L.ALLEN.-HARNESS.&.SADDLERY.SHOP – A.complete.and.reliable.establishment Peter Allen moved to West Richfield, Summit Co. from his family home in Hinckley, Medina Co. in 1843 when he was 17. He began to learn his trade with Jonathon Page. After perfecting himself in all the various branches of his chosen occupation, he engaged in business for himself. His stock consisted of saddles, harness and trunks, which he manufactured, and which he had on hand in large assortments of finished work. Peter was also a dealer in buffalo robes, blankets, whips, etc. together with a department devoted to repairing of all kinds. He ran a complete and reliable establishment. The Harness Shop was on the south-east corner of Broadview and Streetsboro Rds. It was a large and well lit shop with 5 double windows on each side. A harness maker sat and worked at each window. Mr. Allen's house was directly across Streetsboro. It was a large and spacious home, with the kitchen in back and formal room in front. There was a full basement made of very finely cut and squared sandstone "barn" stone. In the 1970s, there was an attempt to convert the house into the new home of the Richfield Library but an agreement couldn't be reached and the house was eventually torn down. On the day of its destruction a backhoe was pushing the walls into the basement. Jim Fry went in front door, with plaster and dust flying everywhere, saved the kitchen cupboards and removed them to the museum. They are all that remain of this once important Richfield business and home.Peter Allen moved to West Richfield, Summit Co. from his family home in Hinckley, Medina Co. in 1843 when he was 17. He began to learn his trade with Jonathon Page. After perfecting himself in all the various branches of his chosen occupation, he engaged in business for himself. His stock consisted of saddles, harness and trunks, which he manufactured, and which he had on hand in large assortments of finished work. Peter was also a dealer in buffalo robes, blankets, whips, etc. together with a department devoted to repairing of all kinds. He ran a complete and reliable establishment. The Harness Shop was on the south-east corner of Broadview and Streetsboro Rds. It was a large and well lit shop with 5 double windows on each side. A harness maker sat and worked at each window. Mr. Allen's house was directly across Streetsboro. It was a large and spacious home, with the kitchen in back and formal room in front. There was a full basement made of very finely cut and squared sandstone "barn" stone. In the 1970s, there was an attempt to convert the house into the new home of the Richfield Library but an agreement couldn't be reached and the house was eventually torn down. On the day of its destruction a backhoe was pushing the walls into the basement. Jim Fry went in front door, with plaster and dust flying everywhere, saved the kitchen cupboards and removed them to the museum. They are all that remain of this once important Richfield business and home. ROBERT GARGETT HOMESTEAD -My Old Home -As told by Mabel Francis in Nov. 1943 I wish to tell about my old home on Babe Road just west of Prickett Corners. (note: address now known as 4830 Hawkins Rd. Richfield, Summit Co.) It was the Robert Gargett homestead. A large square house with 12 large beautiful maple trees in the front yard. I imagine his parents built the house and planted the maples in early 1800. This home was in the high light around 1871, when a great tragedy occured. Robert Gargett had a son and daughter. The son's name was Rodney and the daughter was named Chloe. Chloe went to visit her aunt in Michigan, where she met a young man by the name of Hunter and quite a romance began. Hunter came to court Chloe several times. Her father was very displeased with the courtship and forbid him to see Chloe. One day in May 1871, he came from Michigan to see Chloe. They had exchanged many love letters. He lingered at the saloon in Richfield and drank too much. He told men that he was going to have Chloe or kill the whole family. He appeared at the Gargett home and demanded to see Chloe. Her father met him at the door and told him he could not see her. Hunter drew his gun and shot the father. Her mother ran to the stair door and told Chloe to run for her life. He shot her mother at the foot of the stairs. Chloe jumped out of an upstairs window and ran to the neighbor, Mrs. Poole, who hid her under the potato bin. By that time, Rodney, her brother, returned from the village and Hunter shot him through the ear. Then Hunter went across to Mrs. Poole and asked her if she had seen Chloe. Mrs. Poole was a very sweet Christian lady and she often told me this story when I was a girl. How she said no, but she gave a prayer for forgiveness for telling a lie. I am sure God understood. Mrs Poole went with him while he searched the cellar and fortunately he overlooked Chloe's hiding place. She walked beside him back to the scene of the tragedy and he quickly drew his gun when something was said and she thought her life was done. By that time, neighbors arrived and grabbed him. There was a long trial in Akron and it cost the County lots of money to convict him. He was the last man hung in Akron. After seven years, in 1878, my parents bought this farm of 113 acres. We lived there for 21 years. We enjoyed the beautiful maple trees and had a pretty pickett fence. Just outside the kitchen door we had a large sycamore tree with lovely little balls that swayed in the wind all winter. This tree was brought from a western state and was very rare in those days. My mother loved flowers and inside this picket fence and down the drive were beautiful roses, lillies and lilac bushes. They were always so beautiful all summer. The well was drilled through solid rock 125 ft. and at that time there was no way to draw water, only a long pipe five inches by 10 ft. long with rope and windlass. This bucket would go down very fast and then you would wind up the rope. Sometimes, we would only get one-half bucket of water. Just think how hard my mother had to work in those days. We had five children in the family and always hired help. The outstanding and beautiful part of the farm were the rocks and springs. Down in the pasture was the little rocks with a large spring where water just boiled up. Here the cattle and horses went to drink summer and winter. Across the field were the Big Rocks, which were 40 to 50 feet high, and the most beautiful flowers grew here. Across another field was a deep ravine with a wonderful spring where the water came out in a 5 inch stream. This spring supplies all the water for the James Kirby mansion on Southern Road (note: actually Medina Line Rd.). In this house my three sisters and myself were married, all in the same corner of the big parlor. I went there when a little baby and lived 21 years in this home where seven years before there had been a terrible tragedy. After my father died, the home was sold to Albert Baltz and later he sold it to Mr. Zhoric, who still owns the farm. It has only changed hands twice in 65 years, which is quite a record for these days.(End.) SAPSFORD.FARM.-.The.DETERMINED.Children The Sapsford family farm was on Oviatt Rd. in Richfield Twp. Summit Co. They raised their children, Chalice, Blanche, Clyde, Ray and Ruth during the Depression. Quietly, some people called the children crazy. More openly they were known as "determined". Many stories are still remembered of their many escapades. Just to the west of their farm, on Rt. 303, is West Hill. It's one of the longest, steepest hills in northern Ohio. Back then there were a number of flat areas carved into the hill so that the horses pulling wagons up the hill could stop and rest without the wagon pulling on them. One day, the brothers decided it would be a good idea to "sled" the hill. They took one of the farms' buggy running gears that had no seat or shafts and tied a rope to the front wheels to steer with. One of the brothers sat on the frame and the other pushed the buggy off. As it went screaming down the hill, it hit the "flats", launched into the air and kept flying on down the hill. By the time the buggy and brother reached the bottom, they were completely out of control, missed the bridge over the river and landed in the water. It was a wonder he wasn't killed. In that same river there was a place to ford. The family had a horse who was trouble so when they hitched it up to a buggy, they kept the check rein tight so the horse couldn't lower it's head. One time the children went out for a drive. They crossed the river and the horse was thirsty. The children forgot to loosen the rein and the horse couldn't reach the water so it simply lay down in the shafts, turned the buggy over, and got a drink. It took a lot of work to unhitch, right the buggy and pull it from the ford. One of the kids was out riding a horse one time. But the saddle girth wasn't fastened tight enough. Slowly the saddle started to slide around the side of the horse, with the child in it. An upside down ride was inevitable. Grandma was watching but couldn't do a thing about it. She just turned away and walked into the house saying, "Those kids are going to kill themselves one day." Another time. the boys dad told the boys to go get the horses in from the back field. Many hours later, dad had to go get the boys and horses. Ray and Clyde had taken a bottle of hootch (probably gotten from Sam Nemer) and were passed out in the field. Severe consequences awaited them. Of course, the boys weren't the only ones to get a nip. One time Ruth got into the hard cider. For years after the family kidded her about the time Ruth kept telling everyone she heard the canaries singing. When the girls made up their minds to to something, they did it. Growing up in the Depression, there was no money to go to town. The girls wanted to visit Akron so they simply got up early, walked the 18 miles, saw the sights, did a little shopping, and walked home. Never thought a thing of it. Years later one of the sisters got a job at a tractor repair shop in Richfield. This wasn't really considered ladies work, but that never stopped her.Unfortunately it didn't go so well for her. She was out mowing with a tractor to see if it was fixed. She backed up under a tree, hit a branch and broke her neck. She died shortly after. As the "kids" grew older they continued their "determined" ways. When Ray was older, he walked out on the back porch one morning. A skunk was there to greet him. Well, he wasn't going to have that, so he kicked the skunk off the porch. His family had to bury all the clothes he was wearing and it was quite awhile before the porch was put to full use again. Ray also had a small cannon he liked to shoot off on special occasions. But one day it seemed like a good idea to just let fly with it loaded with gravel. -You know, just to see what it